For I was hungry and you gave me something to eat

I was thirsty and you gave me something to drink

I was a stranger and you invited me in

I needed clothes and you clothed me

I was sick and you looked after me

I was in prison and you came to visit me.
Our 2023 Annual Report is here!
Change improvements will happen with your help
As the terror attacks and violence in Burkina Faso continue to escalate, many are leaving their homes to seek safety in Nouna. A recent report stated that there are approximately 60,000 refugees in Nouna. This already impoverished location has limited resources to help those in need who are now homeless, hungry, and destitute. The Sisters are already based in Nouna and with this grant will help 200 families (nearly 1,400 people) stay healthy and disease ...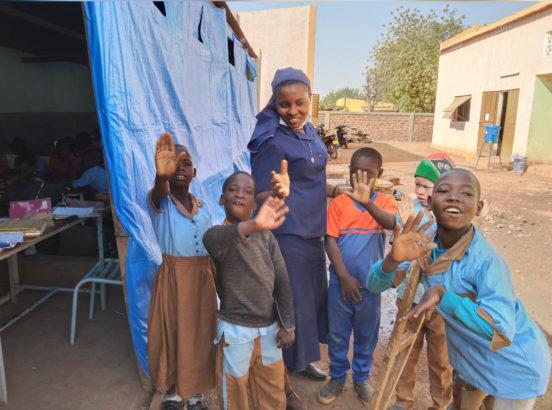 Due to political violence in the region, more and more children are being displaced and disabilities are on the rise due to malnutrition and lack of prenatal care. The construction of this educational center will provide a safe environment for nearly 350 children to learn and grow and have a brighter future. Project Goal $250,000.00
This project is intended for economic empowerment and reintegration of 10 victims of human trafficking and returned migrants. The beneficiaries would be offered training opportunity to acquire some skills in preferred areas before establishment. While training they would be sheltered at COSUDOW to ensure closeness to the venue and regular attendance to the program as well as close monitoring and direction. While there, they would also avail of any of the other services offered by ...